Important resources for the 3D Simulation League are listed here. An installation guide for a competition set-up can be found here. The vital components for getting started are the simulator and viewer modules, both described bellow.
RoboCup Competitions archive
TDPs, binaries, logs and replays.
SimSpark and RCSS Server 3D repository
The 3D Main Simulator. Installation instructions can be found here.
The client agent proxy installation instructions and documentation can be found here.
A 3d Viewer for live games and replays. Installation instructions can be found here.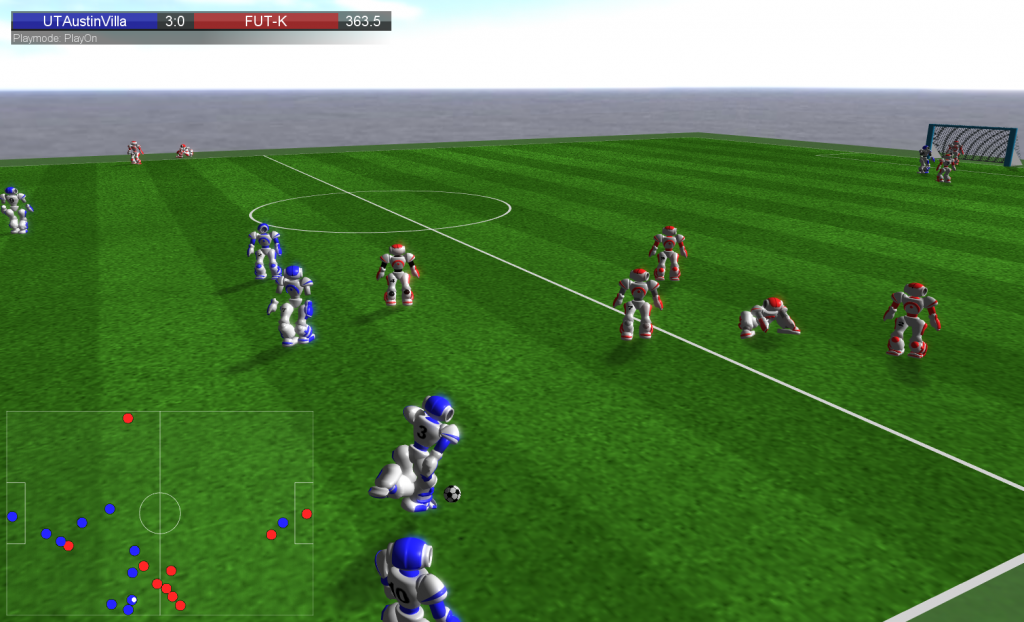 Simulation League mailing list
This mailing list allows you to stay up-to-date on the latest news, and also to ask questions and propose new ideas.
3D Agent Source-Code Releases
A set of source-code releases, which include omnidirectional walks, get-up behaviors, kick motions, and SimSpark/Gazebo interfaces.
Used in some challenges for the teams.
Soccer Simulation League's wiki 
For more information regarding the league.